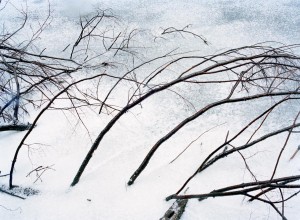 Trails are Closed for their Winter Rest December 1 to April 1
Ever since 1986 the preserve has been closed to hikers for its winter trail rest to prevent the Gorge from being loved to death. We all know the damage caused by uncontrolled visitation in some of our state and national parks. Overuse of wild land is the result of irresponsible management.
We have more visitors using a shorter trail than do neighboring preserves. Our trails cross steep hillsides with fragile soils and so are exceptionally vulnerable to overuse.
It is the responsibility of all of us, stewards and visitors alike, to protect this unique and fragile wilderness island. Our mission is to preserve the integrity of the Gorge for scientists, students, and hikers of tomorrow. Please help us by cooperating with our stewardship guidelines today.
Please note: Taylor Preserve of the Mianus River Gorge, Inc. is closed for the winter, too. Taylor Preserve will open again on weekends after April 1.
Winter walking is available at many nearby parks and preserves. Butler Sanctuary, Westmoreland Sanctuary and Ward Pound Ridge Reservation are within a few miles of here. Please do call us at (914) 234-3455 if you have any questions. We look forward to seeing you in the spring. Thank you very much for your understanding and cooperation.