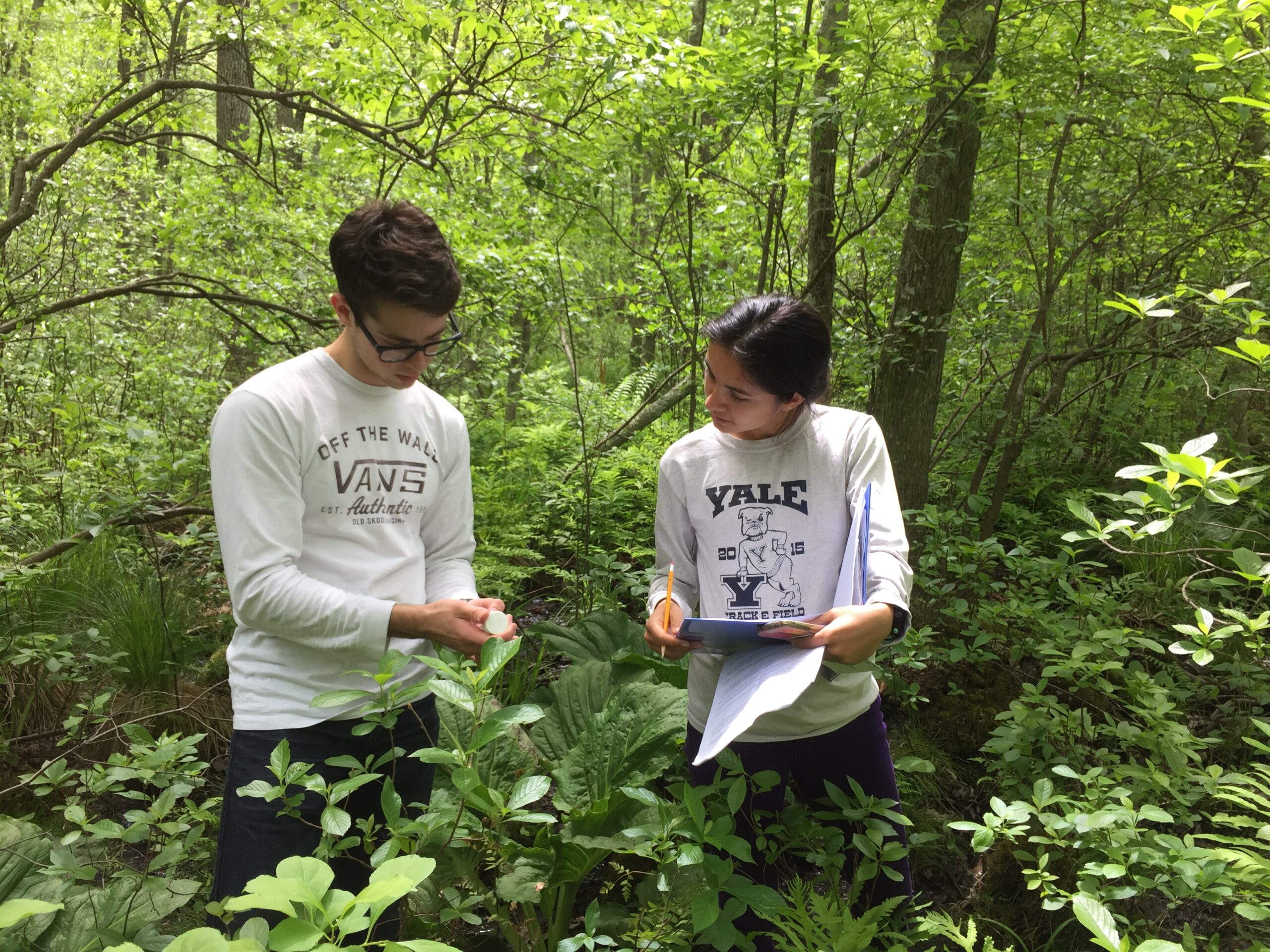 Research & Education
A Living Laboratory …
Mianus River Gorge is the intellectual hub for the scientific aspects of applied ecology, wildlife management, land protection, and forest conservation in Westchester and Fairfield Counties.
MRG's six "Areas of Inquiry" define topics of interest that help us direct and focus our research. These are avenues of research where MRG believes that both conservation need exists and where we are particularly suited to building knowledge.
Forest health & restoration
Freshwater protection including wetland restoration
Ecology along the urban-rural gradient
Invasive species control
Human-wildlife interactions and conflicts
Building mentor-mentee relationships, curricula, and strategies that help train the next generation of scientists.
Drawing on our scientific tradition, the Gorge has developed three innovative, interrelated research-based education programs to address real-world conservation problems brought on by urbanization. Students engaged in these programs work together to create a rich scientific learning community tasked with developing a better understanding of our local ecology through multi-year collaborative studies.
Research Assistantship Program (RAP, for master and doctoral candidates),
College Internship in Suburban Ecology (CISE, for college students), and the
Wildlife Technician Program (WTP, for high school students)
Since 2005, MRG staff and students have conducted several long-term and large scale-scale studies, authored 19 academic journal articles; present several times a year at public and professional conferences; and are regularly called upon for their expertise in ecology and land management by professionals, the public, and the media.
---
Research News
Click here for a list of all previous researchers and projects.