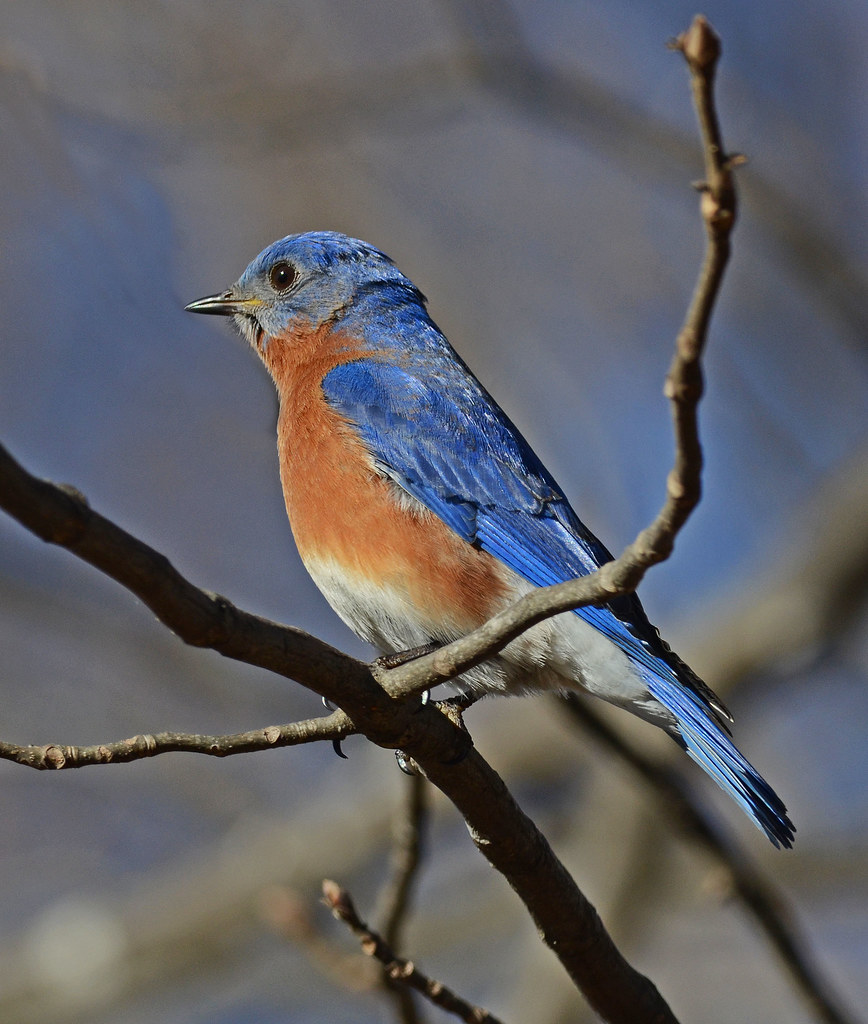 Time to clean out last season's Bluebird boxes! Bluebird scouts are checking out potential nesting sites for building their nests.
Hopefully Bluebirds occupied your birdhouses, but you may find they were overtaken by Wrens, Swallows, or mice that filled them up with little sticks and other materials. Bluebirds may have built nest upon nest if they had more than one brood, so the box is likely filled up and dirty either way. Mice may be in the birdhouse right now, so don't be surprised if they leap out when you open the box!
Simply sweep everything out of the box to make it inviting for the birds. You can disinfect the boxes, too, but fresh air and sunshine will help dry them out before the Bluebirds begin building their nest in March.
Bluebirds are lovely to see and a welcome visitor to Mianus River Gorge Preserve and our own backyards!