Pioneering female ichthyologist and conservationist honored by naming of a new, cryptic species of the fish genus Polymixia from Bermuda
Gloria Elaine Hollister Anable, 1900–1988, is honored today by the naming of a new, formerly cryptic species of the spiny-rayed fish genus Polymixia. Species of Polymixia have been called 'living fossils' because of their unusual retention of primitive features, and because Polymixia is the last survivor of a Cretaceous radiation of polymixiiform fishes.
To read more from the Press Release excerpted above, please click here.
To read the paper by Dr. Mark V.H. Wilson and Dr. Terry Grande, please click here.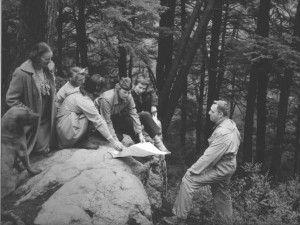 Visit the About Us / History tab to learn more about Gloria Anable's founding of Mianus River Gorge.