Bear Safety is a hot topic. In case you missed MRG Director of
Land Management Budd Veverka's bear talk at the Pound Ridge Library,
you may wish to view it here.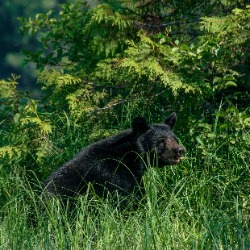 What do we know about black bears?
Where do black bears live? Why here?
How do we prevent human-bear conflict?
What to do when we encounter a bear?
Who do we call?
Enter passcode: 7OrWm7*$
https://us02web.zoom.us/rec/share/375Z7NUJet8khrUS_rfIgjyrPZGaOPt2o4AstAFycxEwIVEKcxVa0DcNKUzV5wio.cqhJo98QnfkUDCht